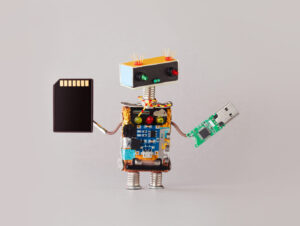 As digital transformation well underway, there has never been a greater demand for scalable, capable, and low-cost backup and recovery solutions.
Backup and restoration refer to technologies and practices for regular copying of data and applications on a secondary and separate device, and for retrieving the data and applications and their business operations—if they lose or damage original data and applications due to power outages, cyber-attacks, human error, catastrophe, or any other type of event.
We will offer you services that are completely unique. Customer satisfaction will be our highest concern.
Our services provide the best guarantee for getting your applications back up and running quickly after a disaster, with minimal data loss.
As you know number of ransomware attacks are increasing each month and a higher percentage of people losing their data forever. If you care about your important data and want to protect it from cyber attacks, viruses, ransomwares or malwares, give us a call today and we can explain you easy and affordable data protection plans, safe internet browsing and protecting your home and business network from external access.